A exposição Pirâmide, Urubu estreou em 16 de junho de 2019, com a performance Banho-de-Abdução-Coletiva-de-Lua-Cheia, convidando o público a caminhar à noite até a cachoeira do Córrego do Urubu para se banhar em projeção e fumaça.
Um segundo passeio noturno aconteceu em 21 de julho, dessa vez para o lado mais alto e seco da região, a trilha ecológica Pedra dos Amigos, um mirante de onde se vê toda Brasília. No caminho, encontramos árvores centenárias, escuridão, poeira e projeções. No destino final, aconteceu a estreia da performance Live Cinema JUCA-AO-VIVO.
Por fim, a exposição aterrissou nas cúpulas de vidro da Torre de TV Digital, entre 29 de julho e 25 de agosto, propondo uma recriação topológica-ficcional do Urubu e da experiência de caminhar no escuro.
The Pyramid, Urubu exhibition premiered on June 16, 2019, with the Collective-Abduction-Bathing-in-Full-Moon performance, inviting the audience to a night walking tour to Córrego do Urubu waterfall to bathe in projection and smoke.
A second night tour took place on July 21, this time towards the highest and driest side of the region — Pedra dos Amigos ecological trail —, a lookout point from where you can see the entire city of Brasilia. On the way, we found centuries-old trees, darkness, dust and projections. At the final destination, JUCA-LIVE Live Cinema performance premiered.
Finally, the exhibition landed on the glass domes of the Digital TV Tower between July 29 and August 25, inviting everyone to a topological-fictional re-creation of Urubu and the experience of walking in the dark.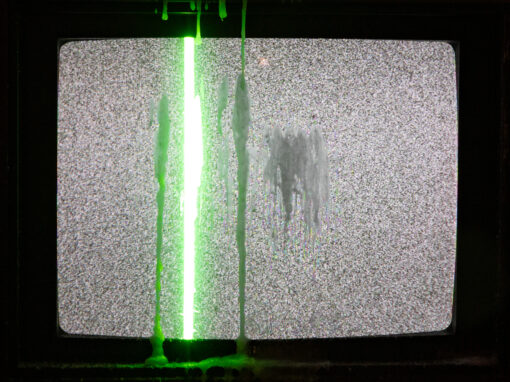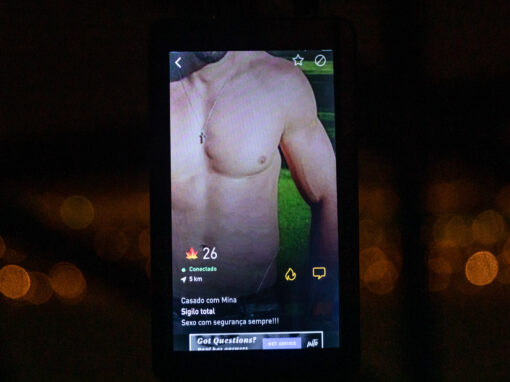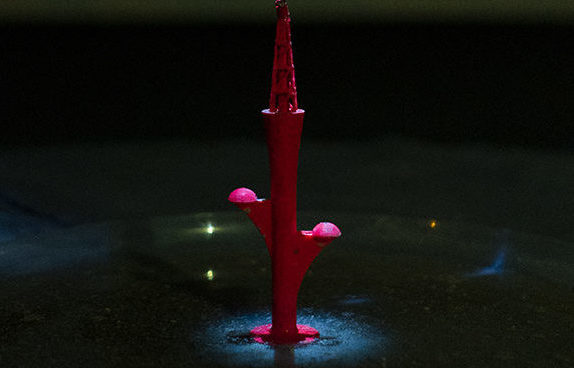 Maurício Chades é artista visual e cineasta piauiense. Mestre em Arte e Tecnologia e Bacharel em Audiovisual pela UnB, cursa um MFA na SAIC School of the Art Institute of Chicago, no departamento Film, Video, New Media and Animation. Decomposição, rituais de morte, ficção especulativa, relações interespécie e tensões territoriais são temas que orbitam seu trabalho, que assume diferentes formas a cada projeto – entre filme, instalação, escrita, bio-arte-e-tecnologia e performance. Participou de exposições coletivas e exibiu filmes e vídeos em festivais nacionais e internacionais, como: Mostra do Filme Livre, Festival de Brasília do Cinema Brasileiro, RECIFEST, Jornada Internacional de Cinema da Bahia, FILE Electronic Language International Festival, Besides the Screen, Pune Film Festival, Bogotá Experimental e Sphere World Cinema Carnival. Em 2019 apresentou sua primeira exibição solo, Pirâmide, Urubu, na Torre de TV Digital de Brasília.
foto: Silvino Mendonça
Maurício Chades is a visual artist and filmmaker from the Brazilian Northeast. He holds a Master's Degree in Art and Technology and a Bachelor's Degree in Audiovisual, both from the University of Brasilia (UnB). He is currently pursuing an MFA at the SAIC School of the Art Institute of Chicago, in the Film, Video, New Media, and Animation department. Decay/decomposition, death rituals, speculative fiction, inter-species relations, and territorial tensions are some themes of his work, which take different forms with each project - between film, installation, bio-art-and-technology, and performance. He participated in group art exhibitions and exhibited films and videos in Brazilian and international festivals, such as Mostra do Filme Livre, Brasília Festival of Brazilian Cinema, RECIFEST, International Cinema Journey of Bahia, FILE Electronic Language International Festival, Besides the Screen, Pune Film Festival, Bogotá Experimental, and Sphere World Cinema Carnival. In 2019 he presented his first solo exhibition, Pirâmide, Urubu, at the Digital TV Tower in Brasília.