Backtolap
2020, Videoclipe para música Backtolap, de Meduna (Ramiro Galas)

Music video for Backtolap, by Meduna
Uma superquadra em Brasília está derretendo. A ausência de pessoas pelas ruas parece ser ideal para as paredes, mármores e azulejos saírem por aí. O efeito de derretimento é conseguido com código por meio do Processing.
A residential block of Brasília is melting. The absence of people on the streets seems to be ideal for walls, marbles and tiles to move around freely. The melting effect is achieved with a code through Processing.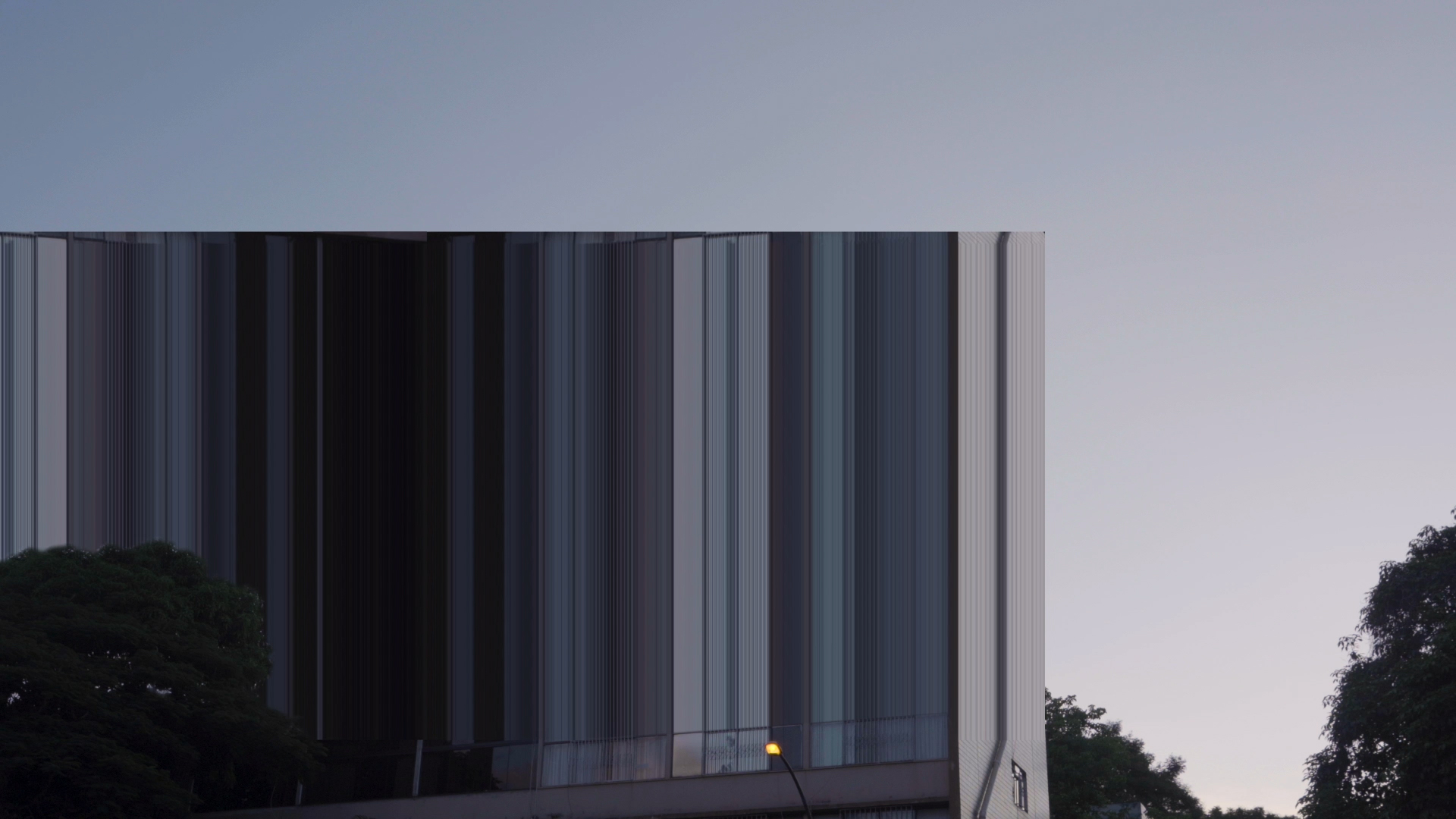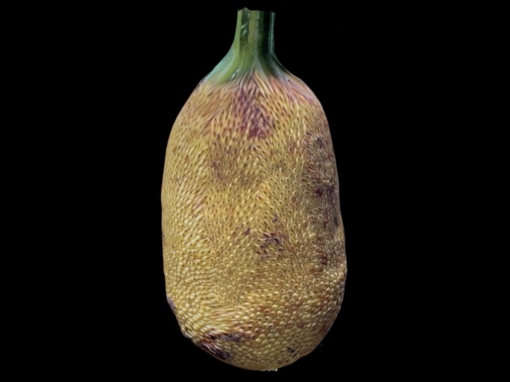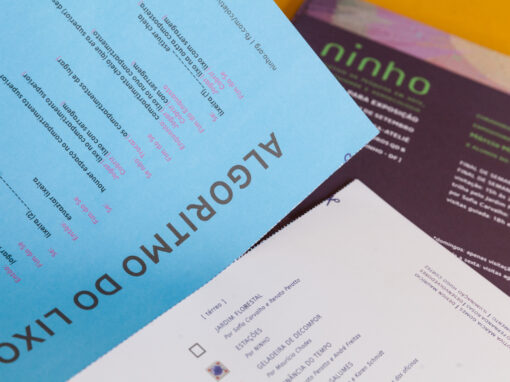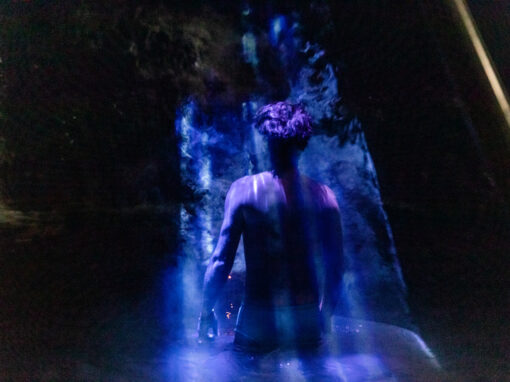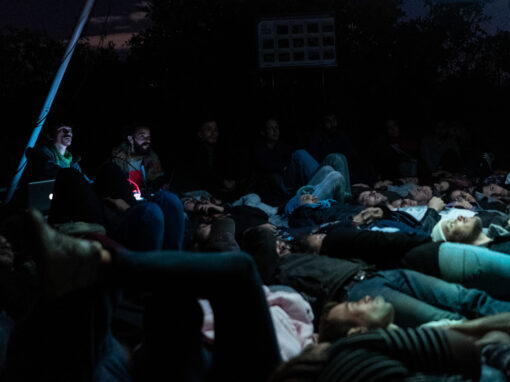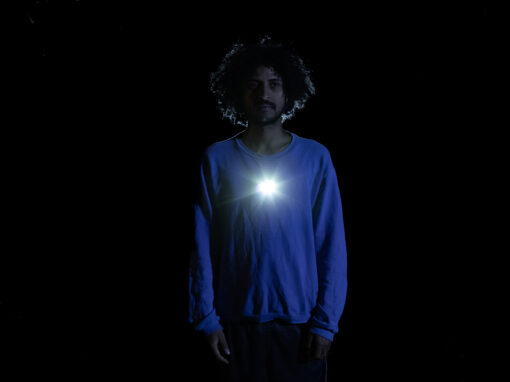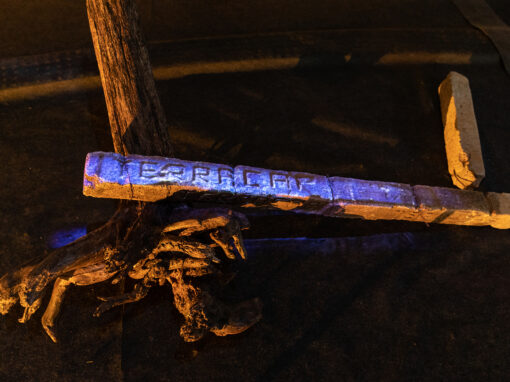 Maurício Chades é um artista e cineasta originário de Gilbués-PI. Entre filme, instalação, escultura e performance, seu trabalho especula sobre futuros simbióticos, anticoloniais e ecologias cuir. Através de ficção, tenta diluir fronteiras entre cidade, campo e floresta. Vislumbrando ambientes sintrópicos e alianças multi-espécie, sua prática artística combina contação de história com agricultura restaurativa, compostagem e fungicultura. É Bacharel em Audiovisual e Mestre em Arte e Tecnologia pela Universidade de Brasília e Master in Fine Arts pela School of the Art Institute of Chicago. Em Brasília, participou dos coletivos Espaço AVI, Kinofogo Cineclube e NINHO – Coletivo de Pesquisa em Arte, Interatividade e Agroecologia. Seus trabalhos foram exibidos em festivais de cinema e exposições nacionais e internacionais, como a Mostra de Cinema de Tiradentes, Olhar de Cinema, Festival do Rio, Queer Lisboa e FILE – Festival Internacional de Linguagem Eletrônica. Em 2019, sua primeira exposição individual, Pirâmide, Urubu, estreou na Torre de TV Digital de Brasília, projeto premiado com o Frankenthaler Climate Art Awards em 2022. Atualmente, Maurício é artista visitante no Metabolic Studio em Los Angeles e participará da 40ª Bienal Videobrasil.
Maurício Chades is an artist and filmmaker from Brazil. His works, in film, installation, sculpture, and performance, speculate about anticolonial symbiotic futures and queer ecologies. Through fiction, he strives to blur the separations between city, countryside, and forest. Envisioning syntropic environments and multispecies alliances, his art practice combines storytelling with restorative agriculture, composting, and fungiculture. He holds a BA in Cinema Studies and an MA in Art and Technology from the University of Brasilia, and an MFA from the School of the Art Institute of Chicago. He participated in collective groups such as Espaço AVI, Kinofogo Cineclube, and NINHO - Collective for Research in Art, Interactivity, and Agroecology. His works were shown worldwide, like at Queer Lisbon, Curitiba International Film Festival, and FILE – Electronic Language International Festival. In 2019, he presented his first solo show, Pyramid, Urubu, at The Brasilia Digital TV Tower, receiving the Frankenthaler Climate Art Awards in 2022. Chades is currently a visiting artist at The Metabolic Studio in Los Angeles and will be featured at the Biennial Videobrasil.